Borderless and retro-framed Force of Will singles; the Fable of the Mirror-Breaker single from Kamigawa: Neon Dynasty; our Store Championship; March of the Machine constructed tournament (Modern format); and more!
It's just another Magic Monday!
March of the Machine is here and starting to make an impact on multiple formats. What cards do you think will make the biggest splash in your favorite format?
This Friday is the first chance to see if March of the Machine has shaken up Modern, as we host our Modern Constructed tournament! Will Battle cards find a home in Modern?
Register
and join us Friday to find out! Or, if you feel like trying to play the Ragavan-lottery, open some draft packs with us for our
Friday night draft
. The addition of Multiverse Legends to draft boosters makes the limited environment a lot of fun, and we hope you'll join us.
We also still have room in our
March of the Machine Store Championship
on May 14th. The format is March of the Machine sealed, and everyone who enters gets a special promo Strangle, and first place will win a beautiful textless Thalia and the Gitrog Monster. And, if you want to try your luck at a Competitive event, May 21st is our
Regional Championship Qualifier
. We'll have cash prizes for the top eight finishers, and first place will win a pack of Magic 30th Anniversary Edition!
On the singles front, we added more than 150 cards to our inventory today, including some very powerful cards. We were lucky enough to add two different treatments, one borderless and the other retro framed, of Force of Will from Dominaria Remastered (shown as the lead image above). Force of Will remains arguably the greatest counterspell of all time, and no matter how many times it's reprinted, it seems like there are never enough copies.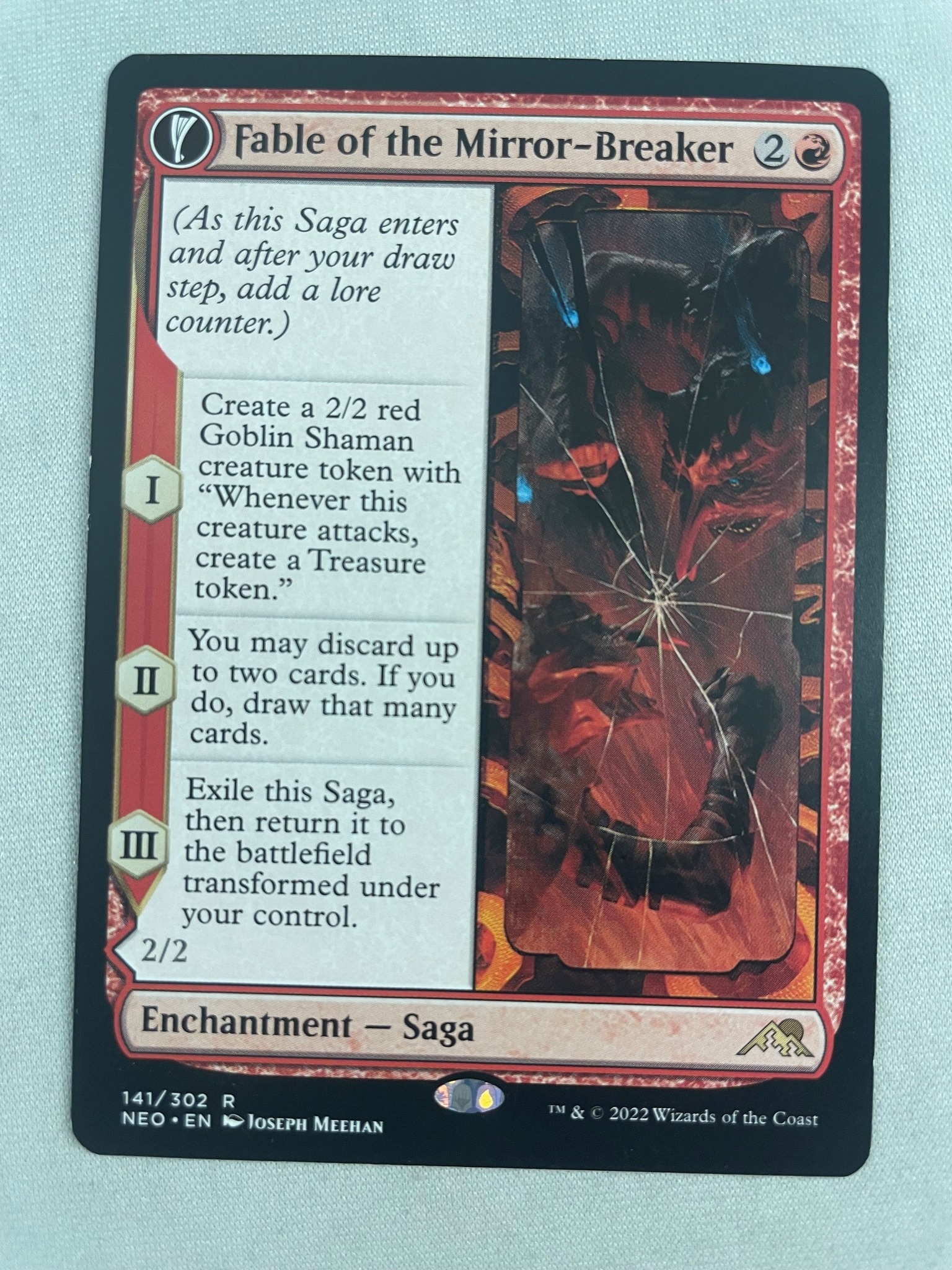 Another card of interest that came in is Fable of the Mirror-Breaker from Kamigawa: Neon Dynasty (shown above). This card has dominated standard pretty much since its release. But now it's found a home in both Pioneer and Modern. For just three mana you get two 2/2 bodies, the possibility of ramp and fixing, and card selection, and the ability to clone creatures with powerful enter-the-battlefield abilities. You can find it, as well as Force of Will and all our singles at
https://labyrinthgameshop.tcgplayerpro.com/
.
That's all for this week! See you next Magic Monday!